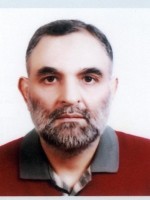 Brigadier Dr. Shahid Rasul FCPS qualified in medicine in 1983 from Army Medical College, Pakistan and completed specialist training in clinical oncology at Nuclear medicine, Oncology and Radiotherapy Institute, Islamabad and was awarded Fellow status by College of Physicians and Surgeons, Pakistan in 1999. He is also a Diploma holder from Armed forces Post Graduate Medical Institute, Pakistan, in Diagnostic Radiology. He has been a Consultant Clinical Oncologist at Combined Military Hospital, Rawalpindi since year 2000.
He has a particular focus on the management of patients requiring complex radiotherapy with a special interest in treatment of breast, head & neck and urological cancers using radiotherapy and drug therapies including hormone treatments and chemotherapy and targeted therapies. He has numerous publications and delivered countless lectures on the subject of metastatic breast cancer. He chairs the Multi-Disciplinary Board Meetings of Head & Neck, Breast and Urological cancers at Combined Military Hospital, Rawalpindi.
Dr Shahid has worked with medical and radiographer and physics staff to modernize and maintain the radiotherapy techniques and expertise at Combined Military Hospital, Rawalpindi including commissioning of Primus dual energy Linac, CT simulator and TPS. He is involved in recruiting patients to clinical research projects. His other interests are in trainee and medical student education, being heavily involved in both.
He is a member of the Faculty of Radiotherapy with College of Physicians and Surgeons, Pakistan and is also a supervisor of post graduate fellowship training in Radiotherapy and an examiner of exit fellowship exam with CPSP. Dr Shahid is an active member of the Pakistan Society of Clinical Oncology and is the President of Amcolians Alumini Association of Army Medical College.