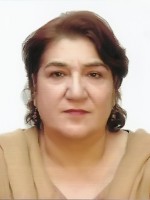 Ghazala Tariq is a dynamic, power house of energy, commitment and exemplary patience. With an MA in Sociology from the University of the Punjab, Lahore. Mrs. Tariq proceeded to work for the Lahore Grammar School at its Ghalib Market Branch in 1991.
Mrs. Tariq has, over the years, accumulated vast experience in administration in areas as diverse as institutional projects ranging from conferences, seminars, prize distributions, theatre and extracurricular activities. She is the perfect team player with her hands-on approach to humanitarian crisis such as the earthquake and flood relief efforts in Pakistan.
Cheerful, indefatigable, well read and with an insatiable passion for striving towards perfection; Mrs. Tariq is a meticulous administration who inspires co-workers to improve their performance at all times. Ghazala Tariq is an asset to any institution, she works for.